Kupi Fast and Curious STEAM Key (PC)

Cijena: 30,00 HRK
Žanr: Avantura
Status: U prodaji
Za download
Prilagođeno za dob: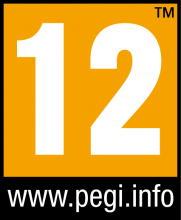 Fast and Curious is an online and local videogame for 2 players with funny and addictive gameplay.

In this game, you don't fight with guns rather each player will compete on each side of the screen and will have their own problems to navigate. You need to choose quickly so you can move while trying to activate powerups to freeze your opponent, who likewise will be doing the same. In game store and character customizations add depth and more fun.

Compete online against others players Single player mode with achievements and leaderboard. In game store with money earned inside the game. Customizable character. Achievements. Trading Cards.
Dodaj u košaricu