Kupi 7,62 High Calibre + Brigade E5: New Jagged Union STEAM Key (PC)

Cijena: 6,99 € /
52,67 kn
Žanr: FPS
Status: U prodaji
Za download
Prilagođeno za dob: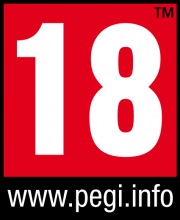 7.62 High Calibre is a tactical action game, sequel to Brigade E5.

A professional mercenary is in pursuit of a certain Russian "businessman", who stole a large amount of money from his "colleagues". Now he is hiding in a small country of Latin America to avoid an inevitable punishment. What seemed like an easy task at first, soon turns into an intense and dangerous adventure, for there are many things that must be kept in mind - intricate political situation, confrontation between governmental military and rebels, not to mention a necessity to choose friends and foes wisely. Features Sequel to Brigade E5: New Jagged Union, the best strategy game according to the GameLand Award 2005, "Best Computer Games", "GameLand" and "Game World Navigator" magazines SPM (Smart Pause Mode) battle system combines RTS dynamics with diverse opportunities of turn-based gameplay Over 150 accurately modeled firearms with optional upgrades Varied ammunition as well as an extensive list of equipment Non-linear storyline gives you an opportunity to make your own choices and to reach one of multiple endings Over 30 mercenaries Upgraded graphics engine Brigade E5: New Jagged Union is a tactical game that places gamers in the small tropical nation of Palinero on the verge of a civil war. The mission: hire a band of mercenaries and take control of the deteriorating situation before the country finds itself in complete ruin.

The story offers players an opportunity to experience three different viewpoints of the conflict or work out the political structure to achieve their own goals in the global domination. Game play for the title is based on an innovative combat system called SPM® (Smart Pause Mode) that successfully blends together real-time and turn-based games.

Unlike standard turn-based systems, Brigade E5: New Jagged Union does not use "action points" while in turn-based mode, but takes into consideration the character skills and attributes resulting in more natural and diverse behavior of units. Furthermore players can issue a chain of commands that will be carried out automatically.

The choice of weapons will satisfy even highly demanding fans, with more than 100 accurately modeled firearms, varied ammunition types, grenades, body armor and special equipment. Players will be also able to modify and upgrade weapons by adding various gadgets, sniper scopes, mini grenade launchers, bayonets, etc. The game provides extensive LAN and Internet Multiplayer modes, with CTF, Deathmatch and Fortress dynamic gameplay. SPM® is a brand new feature for the squad combat strategy genre. It gives all players a chance to command their soldiers at the same time, using even an enemy's pause. © 2006 1C Company. Developed by Apeiron. All rights reserved. Uses Bink Video. Copyright (C) 1997-2006 by RAD Game Tools, Inc. Other products and company names mentioned herein are trademarks of their respective owners.
Dodaj u košaricu