Kupi Train Simulator 2017 - Symulator Pociągu 2017 STEAM Key (PC)

Cijena: 49,00 € /
369,19 kn
Žanr: Simulacija
Status: U prodaji
Za download
Prilagođeno za dob: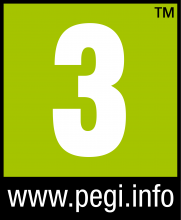 Special Offer
About the GameThe Ultimate Rail Hobby
Train Simulator fully immerses you in a World of trains, transporting you to a place where you decide what to do, where and when. Experience the challenge of mastering a wide variety of different locos and learning the routes in every direction. Unlock your creative potential using powerful tools to create your very own routes and scenarios and enjoy your collection from the perspective of the driver, passenger or railfan. Whatever you love about trains, Train Simulator has it covered.


Spanning Crewe to Llandudno the North Wales Coastal cross-border railway brings spectacular seaside views with both local and inter-city services as it traverses the north Welsh coast line.


Take a ride on the dynamic and modern Peninsula Corridor, one of America's premier commuter railroads winding along California's vibrant and bustling San Francisco Peninsula.


Experience the wonder, beauty, and challenging nature of the scenic Mittenwaldbahn as it carves its way through the Alpine landscape of Western Austria.


Begin your career as a virtual train driver or engineer, driving or operating some of the world's most amazing rail-bound machines.


Discover a world of amazing vistas, diverse railroads and railways, including challenging locomotives and trains.


Create living worlds with easy-to-use comprehensive tools and share them with your friends and other players.


Build a dream collection of routes, locomotives, trains and rolling stock with a vast array of content on the Steam store.


Dodaj u košaricu