Kupi Victor Vran STEAM Key (PC)

Cijena: 7,00 € /
52,74 kn
Žanr: Akcija
Status: U prodaji
Za download
Prilagođeno za dob: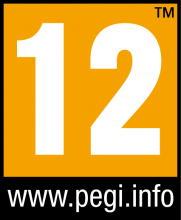 Victor Vran is an isometric Action-RPG with a massive selection of weapons, items, outfits, demon powers and destiny cards. Experience intense combat action with dozens of enemies attacking you from all sides and unleash powerful skills to finish them off!
Victor Vran lets you decide how to play the game. Forge your own personal version of Victor thanks to a vast array of powerful weapons, game-changing outfits, wicked demon powers and destiny cards. Use special moves, combine skills and weapons to wipe out hordes of hideous beasts and clever boss monsters.

Slaying demons doesn't have to be a lonely affair – team up with friends online and explore the story of the dark world together in a full co-op experience. Local co-op is also available.



Dynamic action – dive down on enemies, dodge attacks and stand against hordes of monsters
Extensive character development – choose your weapons, items, outfits, destiny cards and demon powers to create your ultimate monster-slaying build
Invite friends to defeat a vile monster or fight alongside players from all over the world. Do you want to find out who is more powerful? Try out the PvP Arena.
Randomly generated items in addition to the hand-crafted ones. Improve every item to perfection by using transmutation.
Huge variety in monster behavior
Customize your difficulty with cursed hex items
Xbox controller support
Development will not end with the release. We will continue to improve and update Victor Vran with free features and content.

The free Tome of Souls DLC introduces a brand new weapon type that unlocks new active abilities and a spellcaster playstyle. Of course, there are legendary tomes of forbidden words and endless power, such as The Nekonomicon and Fifty Shades of Slay.
The free Highlander Outfit DLC opens even more character build options and an exciting new look for the title character.
The free Cauldron of Chaos DLC adds a huge new map which offers a randomized layout, encounters and daily challenges.
Dodaj u košaricu