Kupi Grimmwood - They Come at Night STEAM Key (PC)

Cijena: 264,00 HRK /
35,04 EUR
Žanr: Strategija
Status: U prodaji
Za download
Prilagođeno za dob: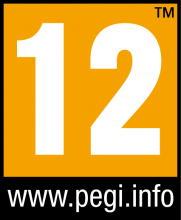 Grimmwood is a challenging co-op MMO, which seamlessly blends together elements of survival, strategy and exploration into one game.

You are plunged into the middle of a mystical forest and you will be part of a village with up to 39 other human players; all of which you have never met before. Each day at midnight the monsters will attack your village and you have to band together to organize your defenses successfully in order to survive. In the daytime you explore the depths of the forest to gather its resources or you can stay within the safety of the village to construct or repair buildings and walls in preparation for the inevitable hordes of monsters which will attack you relentlessly.
Choose wisely though on what you want to do! Every action you take costs stamina points of which you only have a limited amount of during each day cycle.


Features: • Survive, against all odds, by turning a bunch of (isolated) strangers into a close-knit fellowship.
• Explore a huge procedurally generated Forest map with 600 tiles in size!
• Asynchronous multiplayer, "Follow" mode, 24-hour day cycle
• Play with Friends – Simply join your Steam Friends in-game, with no additional hassle.
• Blitz Mode - Play a modified version of the game where a single day lasts only 15 minutes. Perfect if you want to play with just a few of your Steam Friends. Totally stream-able!
• Keep your body and your soul in check – Sanity and Conditions systems which will directly (and indirectly) affect your efficiency in everything you do.
• Strong emphasis on social interaction – In-game Chat and Forum, where all key decisions are put up for discussion.
• Permadeath, roguelike style – everything you take with you to the next Village is your knowledge and your ingenuity.
• Vote to expel Villagers who don't contribute to the Village's survival or simply try to ruin everybody's experience.



The Blitz Mode If 24 hours day cycles are too slow for you, just get together with your friends (up to 10 players can join in a Village) and smash it in the fast and furious version of Grimmwood. Voice communication is key – so come prepared!

The World The village, you and your co-survivors have discovered in the depths of the Forest, seems to be hundreds of years old. It is devoid of any signs of life – nothing to even hint at what might have happened to its former inhabitants.

The Village The village, the survivors have discovered deep in the Forest, seems a lot older – probably even with a century. It is destitute of any signs of life – nothing to even hint on what might have happened to its former inhabitants.

The Monsters The Forest is old and vast. There are "things" never seen by anyone… at least by no one who lived to tell the tale. The Villagers are not wanted here – they only disturb the natural order of this dark and secluded part of the world. And the Forest makes sure the villagers are reminded of this.

The Mystical Forces A lot of the things which happen in the Forest go beyond anything the Villagers have ever experienced and constantly eludes their understanding. Resurrection, mystical artefacts, herbs and potions with amazing effects on the human body – there's a lot to be discovered, to be examined and most likely… to be feared.
Dodaj u košaricu