Kupi Destiny 2: Beyond Light Deluxe Edition Upgrade (PC)

Cijena: 26,00 € /
195,90 kn
Platforma: PC
Žanr: Akcija
Status: U prodaji
Za download
Prilagođeno za dob: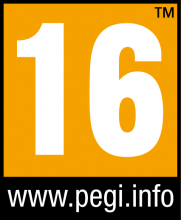 Included with the Deluxe Edition:
· Full Year of Seasonal Content (4 Seasons Total, beginning with Season 12)
· No Time to Explain Exotic Pulse Rifle
· No Time to Explain Exotic Pulse Rifle Ornament
· No Time to Explain Exotic Pulse Rifle Catalyst
· Any Other Sky Exotic Sparrow
· Exotic 'Freeze Tag' Emote

A new power is born out of the ancient Pyramid Ship above Europa's frozen frontier, and a dark empire has risen beneath. In Destiny 2: Beyond Light, join your fellow Guardians and bring down the empire at any cost – even if it means wielding the Darkness itself. A New Destination In Beyond Light, Guardians will explore a new destination: Jupiter's frozen moon of Europa. Brave harsh weather conditions and uncover the secrets that lie deep under the ancient ice. Wield the Darkness As a new threat emerges, so too does a mysterious new power – Stasis. Rooted in Darkness, Guardians will wield this new elemental power to dominate the battlefield. Titans, Warlocks, and Hunters each wield Stasis in a different way, with amazing new sub-classes to explore. A New Raid Awaits Below the frozen tundra of Europa lies the long-dormant Deep Stone Crypt. Unique rewards await those who can triumph in its enigmatic depths. New Exotic Rewards A thrilling new chapter in the Destiny 2 universe awaits in Beyond Light, with new quests, challenges, rewards, and more.

MINIMUM:
OS: Windows® 7 / Windows® 8.1 / Windows® 10 64-bit (latest Service Pack) Processor: Intel® Core™ i3 3250 3.5 GHz or Intel Pentium G4560 3.5 GHz / AMD FX-4350 4.2 GHz Memory: 6 GB RAM Graphics: NVIDIA® GeForce® GTX 660 2GB or GTX 1050 2GB / AMD Radeon HD 7850 2GB Storage: 105 GB available space RECOMMENDED:
OS: System Windows® 7 / Windows® 8.1 / Windows® 10 64-bit (latest Service Pack) Processor: Processor Intel® Core™ i5 2400 3.4 GHz or i5 7400 3.5 GHz / AMD Ryzen R5 1600X 3.6 GHz Memory: 8 GB RAM Graphics: Video NVIDIA® GeForce® GTX 970 4GB or GTX 1060 6GB / AMD R9 390 8GB Memory 8 GB RAM Storage: 105 GB available space Minimum 105 GB available hard drive storage space required as of November 10, 2020. Storage requirements subject to increase. After November 10, 2020, see www.destinythegame.com/size-requirements for current requirements prior to purchase. May require additional storage for set-up, features and updates, including to download mandatory in-game updates to continue playing. Users responsible for fees for broadband internet, which is required. Additional charges may apply for online content and features.

Using the software constitutes acceptance of the Destiny Software License Agreement at www.bungie.net/sla. Bungie may modify or discontinue online services without notice at any time.

© 2020 Bungie, Inc. All rights reserved. Destiny, the Destiny Logo, Bungie and the Bungie Logo are among the trademarks of Bungie, Inc.
Dodaj u košaricu