Kupi Stealth Inc 2: A Game of Clones - Official Soundtrack (PC)

Cijena: 23,00 HRK
Platforma: PC
Status: U prodaji
Za download
Prilagođeno za dob: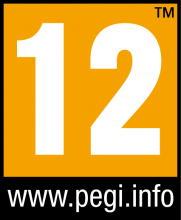 Explore the sinister research facility of your mind with the Stealth Inc 2 soundtrack, from electronic artist Ricky Honmong.

Driven by powerful synth and waves of industrial ambience, the SI:2 album is an intense soundtrack to enhance your everyday activities, whether you're escaping an unpleasant fate at the hands of faceless QA testers, or just on your hands and knees by your computer desk, desperately searching for that last Cheeto that escaped the bag.

This content requires the base game Stealth Inc 2: A Game of Clones on Steam in order to play.
Dodaj u košaricu