Kupi Blood Bowl 2 Necromantic STEAM Key (PC)

Cijena: 60,00 HRK
Žanr: Sport
Status: U prodaji
Za download
Prilagođeno za dob: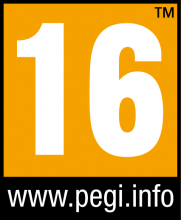 The Necromantic come with Werewolves, Flesh Golems, Ghouls, Zombies and Wights.

The dead do not rest easy in the graveyards of the Old World. So it was only a matter of time before a Necromancer would decide to shackle these unstoppable killing machines with arcane and powerful magics, and soothe their tortured souls with a nice game of Blood Bowl!

The Necromantic are a very versatile race, but their best players are their Werewolves. These lethal killing machines are their main attacking force, providing pure psychopathic fury and claws that can render armour utterly useless.

The main dilemma for a Necromantic Coach is how to replace his more specialized players when they get pounded into the ground, never to rise again. Zombies are easy to find, shambling around any old graveyard in the dead of night, but the more useful players, such as the Flesh Golems and Werewolves, can cost a hefty sum to replace. This content requires the base game Blood Bowl 2 on Steam in order to play.

MINIMUM:
OS: WINDOWS VISTA/WINDOWS 7/WINDOWS 8 Processor: AMD/INTEL DUAL-CORE 2.5 GHZ Memory: 3072 MB RAM Graphics: 768 MB 100% DIRECTX 10 AND SHADERS 4.0 COMPATIBLE ATI RADEON HD 5670/NVIDIA GEFORCE GTX 260 OR HIGHER Storage: 8 GB available space Sound Card: DIRECTX COMPATIBLE Additional Notes: INTERNET CONNECTION REQUIRED FOR THE GAME ACTIVATION *WINDOWS XP NOT SUPPORTED Blood Bowl 2 © Copyright Games Workshop Limited 2016. Blood Bowl 2, Blood Bowl 2 logo, Blood Bowl, the Blood Bowl logo, GW, Games Workshop, Warhammer, and all associated logos, illustrations, images, names, creatures, races, vehicles, locations, weapons, characters, and the distinctive likeness thereof, are either ® or TM, and/or © Games Workshop Limited, variably registered around the world, and used under licence. Used under license. All Right Reserved.
Dodaj u košaricu