Kupi Anno 2070 - Complete Edition (PC)

Cijena: 13,00 € /
97,95 kn
Platforma: PC
Žanr: Strategija
Status: U prodaji
Za download
Prilagođeno za dob: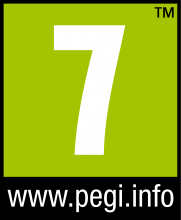 Our world has changed. The sea's rising level has harmed the coastal cities and climate change has made large stretches of land inhospitable. Following up the award-winning strategy series, Anno 2070® offers a new world full of challenges. Get in touch with one of the deepest economy system featured in a city builder based on resources management, diplomacy and trade. Build your own society of the future, colonize islands and create huge metropolises on the biggest island setting ever. KEY FEATURES BE THE ARCHITECT OF THE FUTURE
Face the current world challenges to positively shape the world of tomorrow. Define the look and economy of our world by choosing between 2 factions: Industrial power or renewable energy. A DYNAMIC WORLD WILL REACT TO YOUR ACTIONS
Discover climate changes and their impact. The nature of your island will respond to the pollution of the environment. DIVE UNDERWATER TO DISCOVER NEW RESOURCES AND THE HIDDEN WORLD
The Techs, the third faction that strives for knowledge and development will complete the Ecos and Tycoons with a more underwater-based technology. THE ENHANCED ANNO WITH NEW FEATURES TO MASTER
Find new trading partners like the travelling hawker on his discarded aircraft carrier or the powerful oil baron and enlarge your relations with a lot of other parties. Get in touch with thousand of quests like smuggling wares between harbors without being detected by the coastal patrols. ANNO 2070® Deep Ocean The already introduced Tech faction experiences an upgrade with this add-on: The Techs rises to a new level - The Genius Population. They assert themselves even over the sea surface. An impressive monument, various new buildings, and recent demands strengthen their position. Becoming the focus of gameplay, underwater plateaus setting offers new industries and large production chains and formerly unknown resources. A new population to discover
Start playing the game embodying either Ecos or Tycoons factions, get experience, and take control of Techs. This add-on offers you the opportunity to unveil Techs mysteries while making this futuristic faction evolve. Erect Tech Monument and over 30 new Buildings. New vehicles. New content supporting a deeper experience
Dive underwater and take advantage of over 80 brand new items to develop your industries, strengthen your economy, and exploit new energetic resources.
Benefit from geothermal energy by supplying your islands above the waterline with a massive amount of energy.
Customize Techs' city with new decorative Techs ornamentals New challenges and new achievements to complete
Take part to over 150 new challenging quests and play a new campaign based on missions on Hiro Ebashis new experimental energy source. Extend your territory through "Hostile Takeover" online feature
Undergo hostile natural disasters such as Tsunami –in the cooperative online mode together with a friend. Unlocked DLC Content The Development Package (Mini-Campaign) The Guardian Package (new buildings) Eden Line Package (Ornamental buildings & decorations) Central Statistical Package (new building skins) Crisis Response Package (2 new missions) Distrust Series Package (Ornamental buildings & decorations) Silent Running Package (New Submarine vehicle and skins) Ornamenals Nordamark (Buildings and skins) Paket E.V.E (UI overhaul) World Event "Free Eden" World Event "The Nordamark Conflict" World Event "Global Distrust"

Supported OS:Windows 7® SP1 Processor: Intel Core®2 Duo E4400 @ 2.0 Ghz or AMD Athlon64 X2 3800+ @ 2.0GHZ RAM: 2 GB Video Card: 512 MB DirectX® 9.0–compliant card with Shader Model 4.0 or higher (Radeon HD2600XT / GeForce 8800GT or better) (see supported list)* Sound Card: DirectX 9.0 – compliant sound card Hard Drive Space:5 GB Peripherals Supported: Windows-compatible keyboard and mouse RECOMMENDED Supported OS: Windows® 7 (SP1) / Windows® 8 Processor: Intel Core®2 Duo E6700 @ 2.6 GHz or AMD Athlon64 X2 6000+ @ 3.0Ghz or better Video Card: 512 MB DirectX® 9.0 – compliant card with Shader Model 5.0 or higher (Radeon HD5770 / GeForce GTX460 or better) (see supported list)* Sound Card: DirectX compatible (Surround Sound 5.1 capable sound card recommended) *Supported Video Cards at Time of Release: AMD® Radeon® HD2600XT or better /3000/4000/5000/6000 desktop series. nVidia GeForce® 8800GT or better /9/GT200/GT400/GT500 desktop series.
Dodaj u košaricu