Kupi Pillars of Eternity: Champion Edition STEAM Key (PC)

Cijena: 83,00 HRK
Žanr: RPG
Status: U prodaji
Za download
Prilagođeno za dob: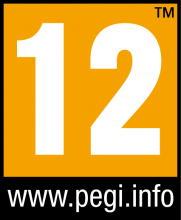 Champion Edition unlock the following content:

Digital Original Soundtrack:
This soundtrack contains many of the game's music tracks performed by a live orchestra. Contains at least 17 tracks in MP3 and FLAC formats.

Digital Campaign Almanac:
The Campaign Almanac contains everything related to the lore, history, and world of Eora as originally told by Hylsman Horag and revised by the Hand Occult. The 35 page almanac has commentary provided by a variety of authors and is an engrossing read for anyone keen to delve deeper into the world of the Pillars of Eternity.

Making of Documentary:
A video documentary of the entire Pillars of Eternity development process - from beginning to end. Includes commentary from the developers and behind the scenes footage of game shows and events.

Digital Hi-res Game Map:
A high resolution map of Eora's Eastern Reach. Details include locations that players will be traveling to and locations that they may be seen in future Pillars of Eternity products.

Wallpapers:
High resolution and multi-monitor wallpapers of cool concept art and in-game artwork.

Ringtones:
Short clips of sounds and music from Pillars of Eternity. Perfect as mobile ringtones.


Dodaj u košaricu